If you've been to a Japanese restaurant before, chances are you've had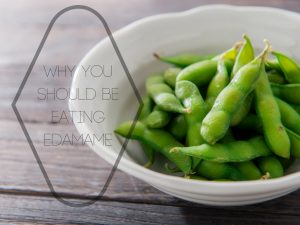 edamame. Much like peas, edamame come in their own fuzzy pods, usually housing two or three beans. You can eat soybeans raw, cooked, grilled, or salted—virtually however you prefer it. But what are these beans and what potential health benefits can they bring you?
Baby Beans
In order for edamame to have the texture and flavor we all love, it is necessary to harvest them early. This soybean is in its prime before the beans have a chance to harden. Like lots of other greens, edamame is low in calories and cholesterol, gluten-free, and is a wonderful source of calcium, iron, and protein.
Multiple Health Benefits
Many studies show that eating soy protein rather than just animal protein can have many benefits. Along with lessening PMS symptoms, regulating blood sugar, and preventing migraines, the soy found in edamame can also help:
Prevent breast and prostate cancer
Help lower cholesterol
Protect from age-related brain diseases
Prevent depression
Help kidney diseases in type 2 diabetics
Help you stay energized
Help prevent osteoporosis
Edamame Done Right
If you're itching to try traditionally-prepared edamame, check out Shogun Japanese Steakhouse. Our chefs know all the best ways to prepare edamame, so it isn't just healthy, it's also delicious. Check out some of our other appetizers, or call us today at 407-352-1607 to reserve your table.