Visit Orlando's Magical Dining
Discover a medley of fresh flavors as our chefs dazzle you with their culinary skills. Feast on our favorite sushi and teppanyaki masterpieces, then satisfy your sweet tooth with decadent desserts for just $37.
*Offer valid August 27–October 17, 2021. Taxes and gratuity not included. May not be combined with any other offer, coupon, or discount. Some restrictions apply. Based on availability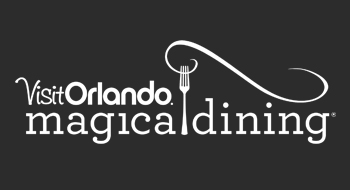 2021 Prix-Fixe Menu
Appetizer
Edamame + Harumaki
Boiled soybeans in the pods sprinkled with salt and fried vegetable spring rolls
Shrimp Crunch (Sushi roll)
Steamed shrimp, cucumber, and smelt roe rolled in nori seaweed and sushi rice topped with tempura bits, sesame seeds, spicy mayo, and eel sauce
Lemon Drop (Sushi roll)
Spicy krab salad and scallion rolled in nori seaweed and sushi rice topped with fresh salmon, lemon slices, and togarashi (Japanese chili) tempura bits served with spicy ponzu sauce on the side.
Entrée
The Empress
Filet mignon and shrimp accompanied by vegetables and fried rice in teppanyaki (hibachi) style served with soup and house salad with ginger dressing
The Teppan
Filet mignon and teriyaki chicken accompanied by vegetables and fried rice in teppanyaki (hibachi) style served with soup and house salad with ginger dressing
The Kaisen
Shrimp, salmon, and scallops accompanied by vegetables and fried rice in teppanyaki (hibachi) style served with soup and house salad with ginger dressing
Dessert
New York Cheesecake
Shogun's popular New York-style cheesecake garnished with strawberry sauce and whipped cream
Chocolate Decadence Cake
Shogun's famous chocolate cake drizzled with chocolate sauce and garnished with whipped cream
Ice Cream
Two scoops of ice cream of your choice: vanilla, green tea, or red bean
For reservations, please call (407) 352-1607